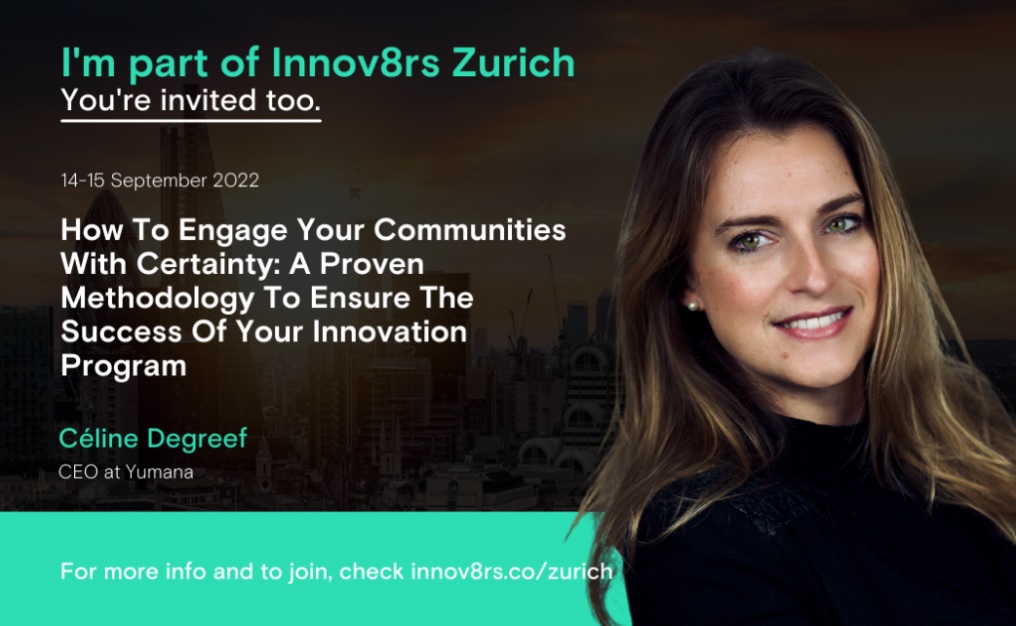 During this workshop you will learn about Yumana's approach and methodology on how to engage employees in your innovation strategy. We will discuss and collectively develop engagement strategies. We will work around 5 main axes: company's context, social recognition, access to information and networks, reward mechanisms and gamification.
All find information here: https://innov8rs.co/zurich/ 
With Yumana, enjoy a -30% discount and get your ticket for this edition of the Innov8rs!
Follow the instructions below:
1. Contact [email protected]  to get a special 30% discount
2. Register here: https://innov8rs.co/zurich/#apply  and fill in your promotional code.
Fill up on innovation and interact with seasoned speakers and experts at the 2022 edition of Innov8rs.
And most importantly, we can't wait to share with you, so come and chat with our speakers!