Idex spreads the culture of innovation with the launch of a first ideation campaign 
projects posted for the first edition
Acculturate, empower, innovate! Idex involves its employees in envisioning new products and services for its clients, designing technical innovations and improving its internal practices. 
Idex relies on Yumana's expertise to define the rules of the game of the innovation challenge and to implement a communication plan. Having a single idea management software helped Idex to onboard employees from the field to headquarters and regional departments.  
Discover how Idex reached a 60% participation rate for its first ideation campaign. 
Long-term business impact
Founded in France in 1963, IDEX Group develops, designs, finances, builds and operates local and decarbonized energy infrastructures for the supply of local and decarbonized heat and electricity for buildings, cities & industry. The company counts 5,700 employees.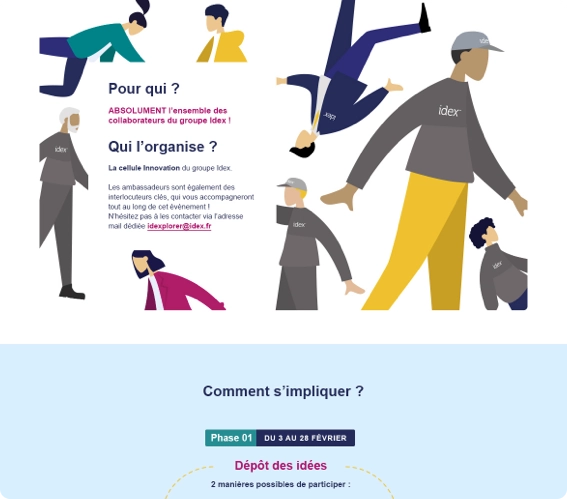 Ready to launch your innovation challenge?
Don't wait any longer, contact our experts today and join the Yumana community!