Vivalto Santé implemented Yumana's innovation management software to boost their digital and managerial transformation
Vivalto Santé aims to unite all the players in its innovation ecosystem. The company reached their goal when they chose the Yumana platform. Conceived to manage their entire innovation lifecycle, it fully embodies the Group's digital transformation approach. 
The solution now addresses the needs of 10,000 employees. From partners' identification to the large-scale deployment of innovative projects, it helps the Group drive their whole innovation cycle. 
Discover Vivalto Santé's transformation, a decentralized organization fostering collaboration within its ecosystem.   
Long-term business impact
The platform increases transversality within the Group, fostering communication between facilities and corporate teams. The Group is currently in a phase of pronounced growth and Innovalto helps us conserve and even reinforce our agility.
Ever since its presentation to our facilities' directors, the Yumana innovation management software has won them over thanks to its intuitive and user-friendly interface.
Marie-Pascale Chague
Innovation and Transformation Director
at Vivalto Santé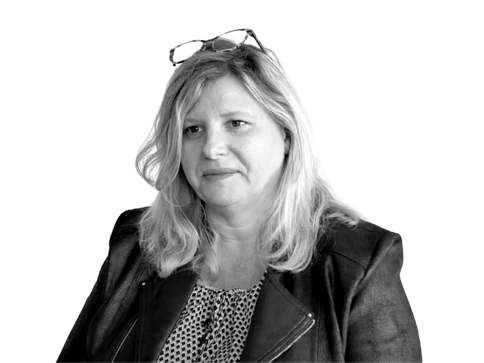 Vivalto is the 3rd largest private hospitalization group in France and the 1st French health care group to become a mission-based company. The Group employs 10,000 people, and manages a network of 91 health care facilities in 6 countries worldwide.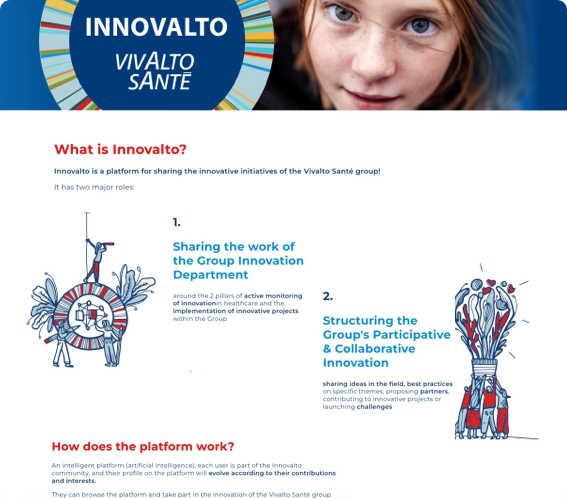 Ready to launch your collaborative innovation program?
Don't wait any longer, contact our experts today and join the Yumana community!