Be.Hive by Engie, the recruiters'hub to improve the candidate experience
Be.Hive, a real collaborative hub dreamed up by the Engie Staffing business unit and developed by Yumana, is entirely dedicated to recruitment. It aims to spread knowledge within the Engie Group, techniques, methods and to capitalize on collective experiences and know-how.
Find out how Engie relies on collective intelligence to improve the candidate experience and the performance of its recruitment process.
Engie is a leading global industrial group in low carbon energy and services.
With 230,000 employees committed to accelerate the transition to a carbon neutral world, it is the third largest global group in the energy sector (excluding oil), and the leading independent producer of electricity in the world.
Download success story & discover: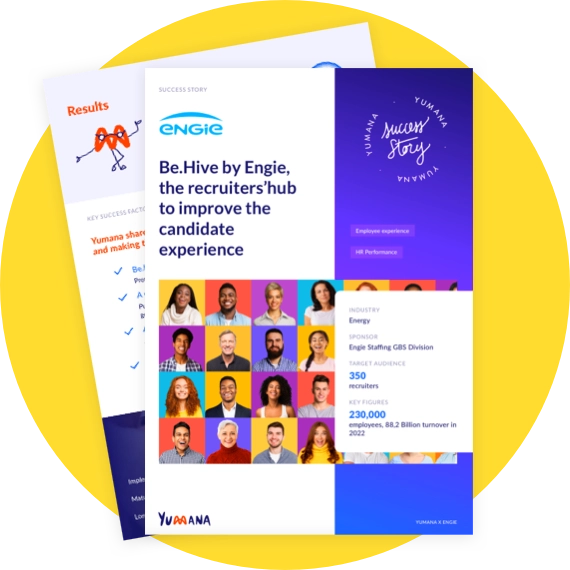 Ready to launch your performance improvement program?
Don't wait any longer, contact our experts today and join the Yumana community!