VINCI accelerates its environmental transition with its employees
initiatives selected regionally
In 2020, VINCI launched the Environment Prize, an international competition that highlights the most innovative, high-impact environmental initiatives that have been deployed within the Group. Today, we have started a new phase by rolling out these initiatives at a large scale. To engage its employees, VINCI has chosen Yumana's best practices management software.
Discover how VINCI engages 57,000 employees worldwide in its environmental performance program.
Long-term business impact
We needed to move quickly to bring together many employees around the Environment Prize. Yumana was a real partner in the launch of the Prize and the deployment of the platform.
The team was responsive to our needs and knew how to challenge us to make our program a success.
Nathalie Martin-Sorvillo
Head of Impact Programs
VINCI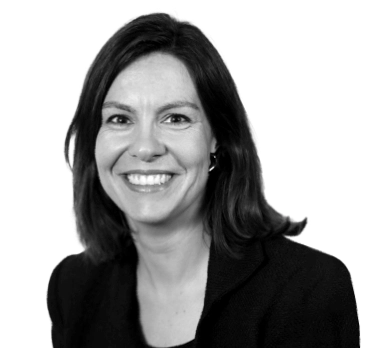 A world leader in concessions, energy and construction, VINCI is present in over 120 countries and counts 272,000 employees. VINCI's ambition is to accelerate the transformation of living environments, infrastructure and mobility in the face of urgent environmental challenges.
Download the success story & discover: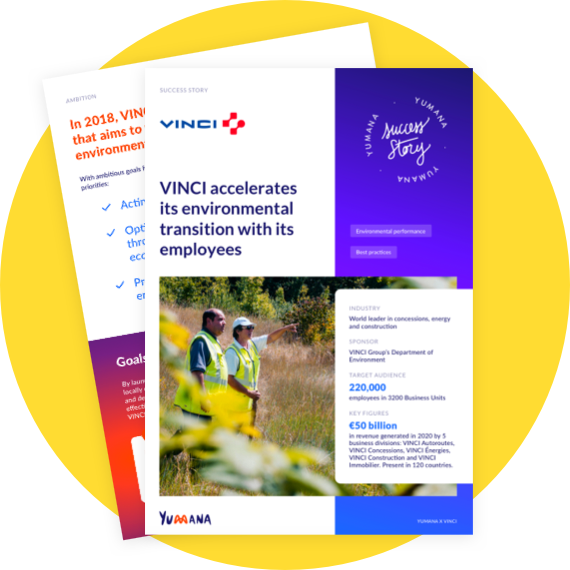 Ready to thrive in your sustainability journey?
Don't wait any longer, contact our experts today and join the Yumana community!